NOTICE REGARDING AUTOMATIC EXTENSIONS OF RESIDENCE PERMISSION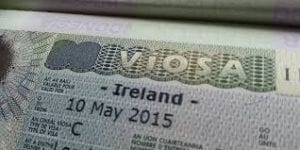 NOTICE REGARDING AUTOMATIC EXTENSIONS OF RESIDENCE PERMISSIONS
The Department has published an important notice to all persons in the State with a current valid permission due to expire from 20/3/2020 to 20/5/2020, whether pursuant to domestic law or powers of the Minister, or Directive 2004/38/EC (Free Movement Directive). The notice confirms that the residence permissions will be automatically renewed for a two month period, on the same basis as the existing permission and with the same condition.
This includes persons in the State as visitors, who have applied for an alternative residence permission and have not yet received a decision – i.e. their visitors permission will be extended for two months.
The notice requires no action from the non national, and confirms the INIS registration offices are temporarily closed. The normal requirements to register residence permission will not arise until the registration offices re-open or alternative arrangements are put in place.
It is confirmed that a non national can present evidence of their last residence permission, in the form of a formal decision letter and/or the IRP card, together with a copy of the Notice, as evidence of their ongoing permission to remain in the State.
A list of frequently asked questions and responses is provided.
The notice can be accessed at the below link:
http://www.inis.gov.ie/en/INIS/frequently-asked-questions-immigration-permission-covid-19-temporary-measures.pdf/Files/frequently-asked-questions-immigration-permission-covid-19-temporary-measures.pdf
Berkeley Solicitors
https://berkeleysolicitors.ie/wp-content/uploads/2016/10/Berkeley-Solicitors-1.png
0
0
berkeleysolicitors
https://berkeleysolicitors.ie/wp-content/uploads/2016/10/Berkeley-Solicitors-1.png
berkeleysolicitors
2020-03-30 14:43:03
2020-03-30 14:43:03
NOTICE REGARDING AUTOMATIC EXTENSIONS OF RESIDENCE PERMISSION