RENEWAL OF RESIDENCE PERMISSION FOR PERSONS OUTSIDE THE STATE DURING COVID-19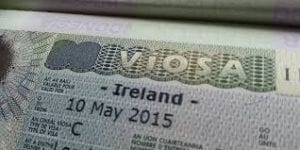 We have received a number of queries from clients who are currently outside the State, and concerned they may not be able to return to Ireland within the period of their current permission due to the current travel restrictions.
Further queries relate to clients who need to leave the State after the expiry of their current permission.
We have sought clarification from INIS regarding the position of such persons.
We confirm that non nationals who are outside the State, or need to leave the State, will still obtain the benefit of the current policy of INIS titled "Notice 3 New Covid 19 measures for Immigration and International Protection permissions to reside in the State at are due to expire between 20/03/20 and 20/05/20" which can be accessed at the below link;
http://www.inis.gov.ie/en/INIS/Pages/Home
Therefore, non nationals current permission will be automatically extended for a two months period and they can leave the State without their renewed permission being registered.
However, it is very important to note a further clarification from the "Burgh Quay Registration Office Team;
"if you are a visa required national, in the absence of a valid Irish Residence Permit card, you will need to obtain a new visa prior to your return to Ireland.  Anyone considering travelling to or from Ireland should note the General COVID-19 Travel Advisory issued by the Department of Foreign Affairs and Trade ."
This means that a visa required national outside of the State may have their residence permission automatically renewed without registration, however, in order to return to the State they will need to apply for a visa.
As previously outlined in our recent blog article it appears most of the Embassies, consulate offices and Visa Global Ireland centres have ceased processing visas.
https://berkeleysolicitors.ie/visa-applications-during-the-covid-19-crisis/
In these circumstances it appears that leaving the State runs a high risk of not being able to return until the visa processing centres re open their services.
For any persons effected by this issue, please contact our office directly.
Berkeley Solicitors
On the 13th March 2020, the EU Treaty Rights Section have announced the following new measures;
In response to Government measures to ensure public health and safety in light of COVID-19, EU Treaty Rights Division of Immigration Service Delivery wishes to advise of the following arrangements with immediate effect.
If you are the holder of a valid EUFam Residence card (including a Permanent Residence Card) that is due to expire between now and the 29th March 2020, your permission will be extended automatically until Monday 27th April 2020.
If you are currently the holder of a valid temporary permission granted pending a decision on your EU Treaty Rights application (including a review application) and that permission is due to expire between now and the 29th March 2020, your permission will be extended automatically until Monday 27th April 2020.
If you have recently made a Residence Card application and have not yet heard from EU Treaty Rights Division in this regard, and the permission granted on entry to the State is due to expire on or before 29th March 2020, this permission will be extended automatically until Monday 27th April 2020.
You do not need to contact EU Treaty Rights Division during this period to request an extension of your residence card or permission.
Due to the uncertainty of the situation, delays may occur.  Further updates will be provided in due course.
See link below:
http://www.inis.gov.ie/en/INIS/Pages/EU+Treaty+Rights
This exceptional measure to automatically extend EU Treaty Rights residence permissions until the 27th April 2020 is a welcome and necessary measure.
However, no such announcement has been made in respect of the automatic extensions of residence permissions issued under Irish law.  In fact, it has been confirmed that the Burgh Quay registration office will proceed as normal,  with some minor changes;.
Registration of immigration permissions at Burgh Quay will proceed as normal using a streamlined process designed to minimise the amount of time applicants need to spend in the office. In that regard, applicants must not bring family members or friends with them for registration, unless required to do so as part of the verification process, as this increases overall risks;
http://www.inis.gov.ie/en/INIS/Pages/updated-measures-to-respond-to-COVID-19-from-the-Immigration-Service-Delivery-Function-of-the-Department-Justice-and-Equality
Thus, many non nationals are currently still required to attend the Burgh Quay Registration Office in person to extend their permission in circumstances, most likely in breach of the current guidelines regarding the Coid-19 Crisis.
We would appeal to the Minister to urgently issue updated guidelines for all non nationals to obtain automatic extensions of their permissions in these exceptional times.
Berkeley Solicitors
https://berkeleysolicitors.ie/wp-content/uploads/2016/10/Berkeley-Solicitors-1.png
0
0
berkeleysolicitors
https://berkeleysolicitors.ie/wp-content/uploads/2016/10/Berkeley-Solicitors-1.png
berkeleysolicitors
2020-04-01 15:23:44
2020-04-01 15:23:44
RENEWAL OF RESIDENCE PERMISSION FOR PERSONS OUTSIDE THE STATE DURING COVID-19