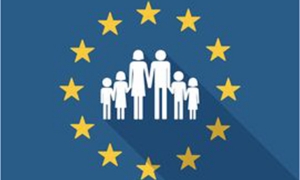 SUPREME COURT TO MAKE A REFERENCE TO THE CJEU IN SUBHAN AND ALI TEST CASE
On the 21st December 2020, the Supreme Court delivered its judgment in the case of Subhan and Ali v the Minister for Justice and Equality.
The applicants, who are clients' of Berkeley Solicitors, issued proceedings to challenge a refusal of the EU residence card on the basis that the applicant was not a member of the household of the EU citizen. For further details on this case, refer to our previous article below:
https://berkeleysolicitors.ie/court-of-appeal-judgment-on-membership-of-the-same-household-in-eu-treaty-rights-cases/
The Subhan and Ali case has become a test case to establish the meaning of the term 'members of the household of the Union citizen" for the purposes of the Citizens' Directive, and has a number of cases following it in the High Court holding list.
Mr Justice Charleton, who delivered the judgement on behalf of the Supreme Court today, stated the issue as to who is a member of the household of an EU citizen when exercising rights of free movement from one country to another, requires reference to the CJEU.
The questions to be referred to the CJEU are as follows:
Can the term member of the household of an EU citizen, as used in Article 3 of Directive 2004/38/EC, be defined so as to be of universal application throughout the EU and if so what is that definition?
If that term cannot be defined, by what criteria are judges to look at evidence so that national courts may decide according to a settled list of factors who is or who is not a member of the household of an EU citizen for the purpose of freedom of movement?
The reference to the CJEU is welcomed as this should finally bring clarity to who is entitled to a residence card as a member of the EU citizen's household.
Further updates on this case will be posted here.
https://berkeleysolicitors.ie/wp-content/uploads/2016/10/Berkeley-Solicitors-1.png
0
0
berkeleysolicitors
https://berkeleysolicitors.ie/wp-content/uploads/2016/10/Berkeley-Solicitors-1.png
berkeleysolicitors
2020-12-21 15:39:27
2020-12-21 15:39:27
SUPREME COURT TO MAKE A REFERENCE TO THE CJEU IN SUBHAN AND ALI TEST CASE