VISA APPLICATIONS DURING THE COVID-19 CRISIS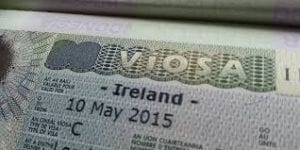 In a recent blog article, we confirmed that on the 21st March 2020, the Immigration Service Delivery (formerly INIS) announced the temporary suspension of the normal visa application procedures.
It was confirmed that there would some very important exceptions to the suspension would be permitted, as follows;
Emergency visa (e.g. Healthcare professionals, health researchers, and elderly care professionals;
Immediate family members of Irish citizens, persons legally resident in the State and Persons entitled to avail of the provision of the EU Free Movement Directive."
However, subsequently there was a further announcements from various Embassies and Consulate offices of Ireland, and from VFS Global Ireland, to confirm they are no longer accepting visa applications on a temporary basis;
The Embassy of Ireland in the UK has posted the following announcement:
Please be advised that due to the ongoing Covid-19 situation, it has been decided that all Irish Visa Application Centres (VACs) across the VFS Great Britain network will now remain closed.
While it will still be possible to apply for an Irish visa online in the normal manner, these temporary closures mean that applicants in Great Britain will not be able to complete the application process and submit their applications for consideration. We apologise for any inconvenience this might cause. Please note that any application made online will remain valid until such time as the VACs reopen.
The Embassy of Ireland in Moscow has confirmed as follows:
"We have taken the decision to temporarily cease accepting new visa applications. This is effective from close of business 20th of March 2020. Please see our visa page for further information. "
VFS Global Ireland has published the following notice on their website regarding Pakistani visa applications for Ireland:
From 23 March 2020 The Consulate of Ireland will not accept any visa applications therefore the VACs in Islamabad, Karachi and Lahore will not be accepting any applications for Irish visas.
The re-opening of the centres will be subject to notifications from central, provincial and city authorities, as well as Irish authorities, so please return to this page for further updates."
For further information you may visit the website of the Irish Immigration Service http://www.inis.gov.ie/ or the website of the Embassy of Ireland in Turkey https://www.dfa.ie/irish-embassy/turkey/visas/ "
VFS Global Ireland issued similar notices of a temporary closure of the visa application centres in respect of India, Nepal, China, Hong Kong, Nigeria, Qatar and Turkey – all of which have been closed from the 20th March 2020.
It is currently unclear how to apply for visas for the permitted exceptions – emergency visas and family member visas – when it appears that many of the Embassies, Consulate offices and visa processing centres are not accepting visa applications.
Berkeley Solicitors
https://berkeleysolicitors.ie/wp-content/uploads/2016/10/Berkeley-Solicitors-1.png
0
0
berkeleysolicitors
https://berkeleysolicitors.ie/wp-content/uploads/2016/10/Berkeley-Solicitors-1.png
berkeleysolicitors
2020-03-30 15:03:02
2020-03-30 15:03:02
VISA APPLICATIONS DURING THE COVID-19 CRISIS