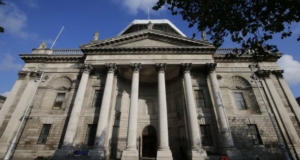 In an article of the 21st December 2020, the Irish Times reported on an important decision of the Supreme Court in the Subhan and Ali case, in which our office is acting as the solicitors for the appellants.
The Supreme Court delivered judgement on the 21st December 2020, and determined a reference to the Court of Justice of the EU was required in order to seek clarification on the meaning of the term "member of the household of an EU citizen" in the context of EU free movement law.
The Irish Times reported;
"The Supreme Court is to ask the Court of Justice of the EU (CJEU) to decide important issues concerning who is a permitted member of a "household" of an EU citizen for the purpose of exercising free movement rights…."
…..The five-judge Supreme Court agreed to hear a further appeal after the Court of Appeal dismissed their challenge. The appeal centred on the meaning of what it is to be a member of an EU citizen's household as a matter of Irish and EU law and on the definition of a "permitted family member" for the purpose of the relevant free movement directive and regulations.
Giving the court's judgment on Monday, Mr Justice Peter Charleton said the determination of that issue required the court to make a reference to the CJEU.
The Supreme Court reference to the Court of Justice is significant not just for Ireland, but for all the countries within the territory of the EU. We hope the Court of Justice will take this opportunity to bring clarity to this area of law, thus assisting many other EU citizens in their applications for family reunification.
We will post further updates regarding the reference to the Court of Justice in due course.
The Irish Times article can be read here;
https://www.irishtimes.com/news/crime-and-law/courts/supreme-court/supreme-court-asks-eu-court-to-decide-issues-affecting-free-movement-rights-1.4443061
Further information regarding the Subhan and Ali case can be read in our previous articles here;
https://berkeleysolicitors.ie/supreme-court-to-make-a-reference-to-the-cjeu-in-subhan-and-ali-test-case/
Berkeley Solicitors
https://berkeleysolicitors.ie/wp-content/uploads/2016/10/Berkeley-Solicitors-1.png
0
0
berkeleysolicitors
https://berkeleysolicitors.ie/wp-content/uploads/2016/10/Berkeley-Solicitors-1.png
berkeleysolicitors
2021-01-13 10:56:54
2021-01-13 10:56:54
THE IRISH TIMES REPORTS ON THE SUPREME COURT REFERENCE TO THE COURT OF JUSTICE OF THE EU